Curriculum, Instruction & Assessment
Just about ten years ago, I decided to close my classroom door and become a principal. Teaching math was my passion and I could not believe I was stepping away. As a principal, I quickly realized that I did not step away from the classroom; rather I walked into more of them, in more areas and with different sets of challenges. The learning curve not only in instructional practices but as a reflective practitioner was tremendous. Helping others improve their craft and, in turn, improving my own, through continuous support, became my new passion. Now, on Friday, I will dismiss our students from OHS for the last time. Similar to closing my classroom door a decade ago, I feel that my work is just beginning and I am not stepping away from a school, I am walking into three more.
Reflecting on how Oxford High School has grown over the last six years and knowing that I helped make a positive impact on our students' high school experiences brings me happiness. I will miss terribly the daily interactions I have with students, staff and parents. I enjoyed every aspect of helping shape the academic programming as well as helping navigate Covid waters. Above all else, working with all the students and watching them grow into young men and women has to be the most precious memory of all.
I will continue to support Oxford High School through my new role and I am extremely excited to help Dr. Miller and Dr. Pogonelski to bring Oxford's vision for teaching and learning to fruition. I wish Mr. Schumann the best of luck as he takes on the role as principal. He will serve OHS well. Supporting all of Oxford Public School's principals, staff and students will become my next new passion. I will forever be grateful to all of Oxford High School's students, staff, friends and families for all their support, the relationships we built, and the challenges we faced together. I always say that Oxford High is the FlagShip of the district and my opinion has not changed. I am proud to be a Wolverine!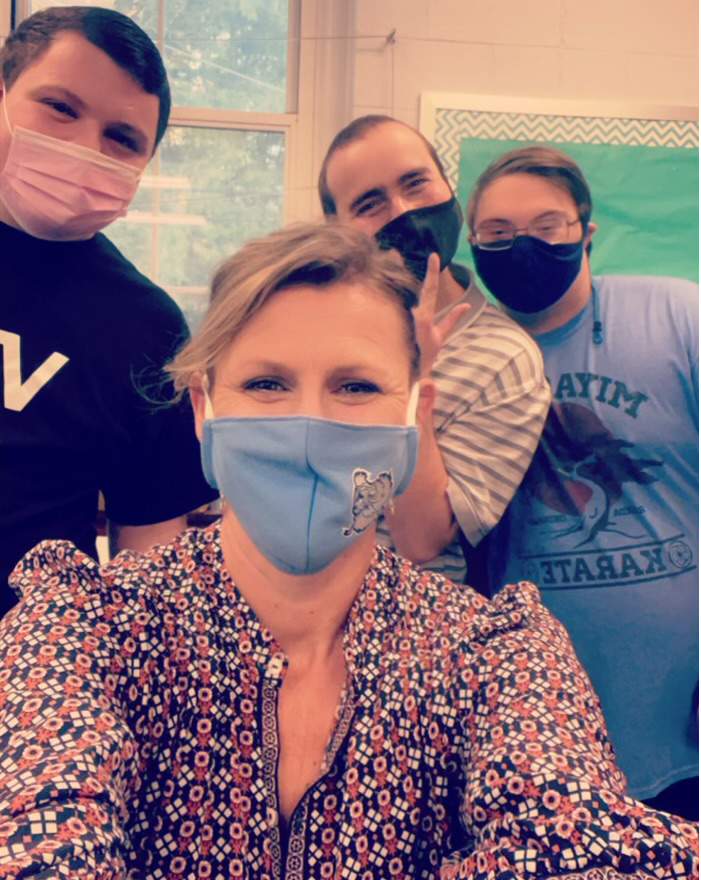 Director of Curriculum, Instruction and Assessment - Dorothy Potter